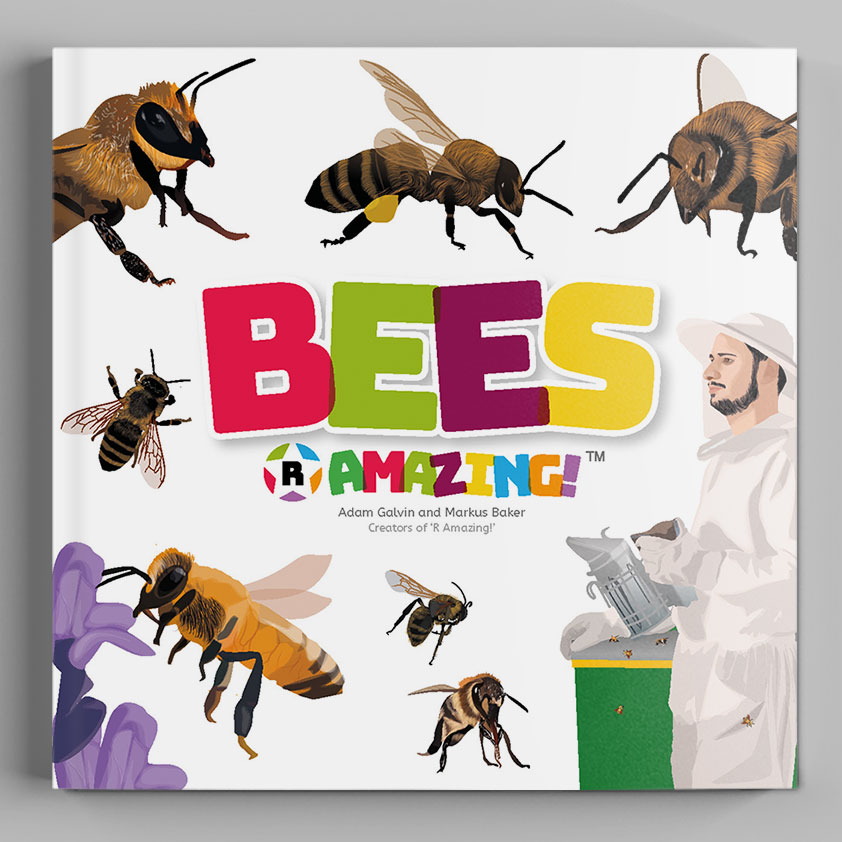 This list is an interactive list based on our book – Bees R Amazing! –

Buy Now
This bee-rilliant guide to why Bees R Amazing! shares how great bees can be.
We couldn't fit every amazing thing bees do into this little book and neither do we believe that our list can please everybody. So let us know what you think should or shouldn't be on the Bees R Amazing! list
Upvote your favourites, Downvote the ones you don't like and share to let the world know what you really think.
Some of us may see bees as annoying little insects that buzz around and hurt us when they sting, but they are much more important than we could ever imagine.
Next time you look at your plate of food, it is very likely that bees have helped that meal reach your table and ultimately your stomach. Giving you the energy to go about your daily activities.