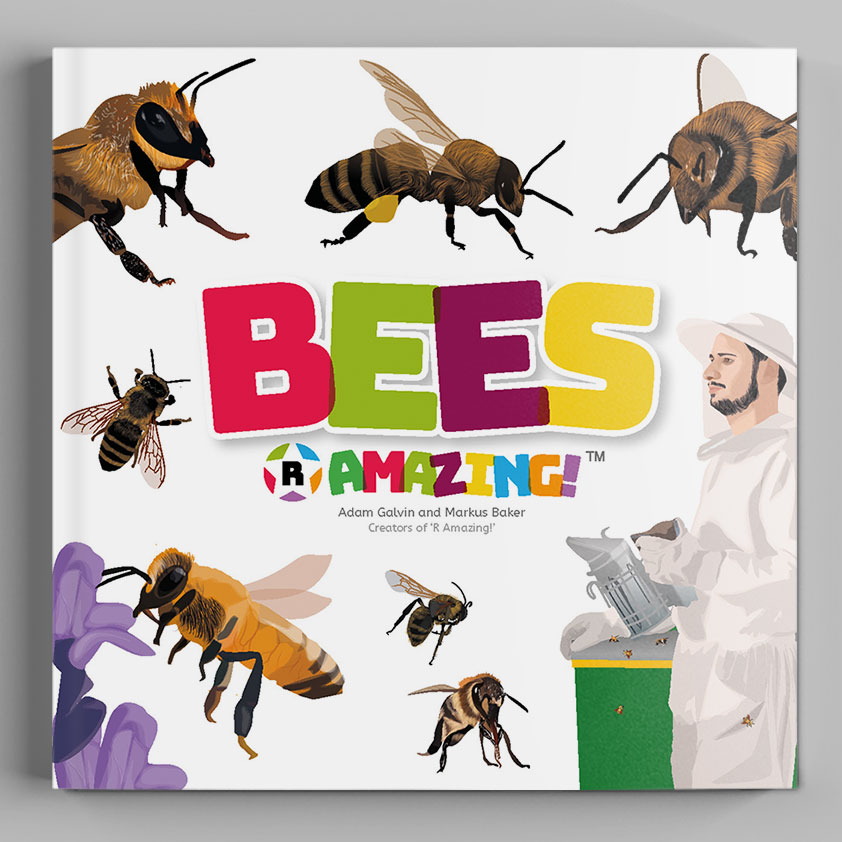 This list is an interactive list based on our book – Bees R Amazing! –

Buy Now
This bee-rilliant guide to why Bees R Amazing! shares how great bees can be.
We couldn't fit every amazing thing bees do into this little book and neither do we believe that our list can please everybody. So let us know what you think should or shouldn't be on the Bees R Amazing! list
Upvote your favourites, Downvote the ones you don't like and share to let the world know what you really think.
From a human perspective, beehives are either created unintentionally or are planned. A picture on the wall of a prehistoric cave shows a human collecting honey from an unplanned beehive in a tree. This 10,000 year old drawing is believed to be the first example of this happening.